Molecular & Systems Epidemiology Lab
Dr. Mohsen Ghanbari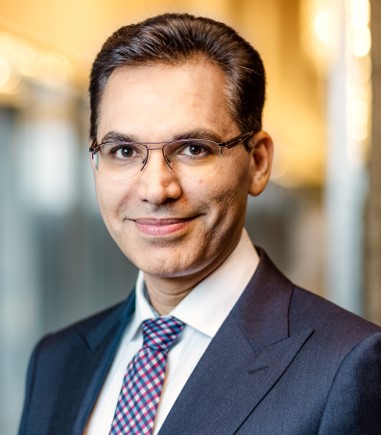 Dr. Ghanbari is a medical doctor and molecular epidemiologist working as an Associate Professor and Principal Investigator at the Department of Epidemiology, Erasmus University Medical Center Rotterdam, in the Netherlands. He has a multidisciplinary background, encompassing training and experience in the fields of clinic, epidemiology, and molecular biology. His research focuses on identifying underlying mechanisms and novel biomarkers for complex age-related diseases, such as Alzheimer's disease, fatty liver disease, and cardio-metabolic diseases, by utilizing population-level omics data. The multidisciplinary nature of his research has enabled him to establish collaborations between the field of Epidemiology and various biology laboratories at Erasmus MC and other academic institutions (e.g. Imperial College London and the Harvard T.H. Chan School of Public Health). He is currently involved in several (inter)national consortia in his field, including CHARGE, COMETS, X-omics, and BBMRI-NL, and he is leading multiple multi-center collaborative projects. Apart from his research, he is actively engaged as a dedicated teacher, instructing in multiple courses offered by the Netherlands Institute for Health Sciences (NIHES) for MSc and PhD students. Furthermore, he coordinates the 'omics' data within the population-based Rotterdam Study cohort, which consists of approximately 18,000 individuals, as well as the family-based Erasmus Rucphen Family study, which encompasses around 3,000 individuals.
Molecular & Systems Epi Group
Dr. Ghanbari leads the research line "Molecular & Systems Epidemiology," overseeing a team consisting of more than 15 MSc students, PhD and Postdoc researchers, as well as lab technicians. Over the past five years, he has successfully mentored and supported the graduation of 5 PhD candidates, in addition to supervising the MSc projects of 8 students. Dr. Ghanbari and his team employ an integrative approach, merging omics data from large-scale epidemiological studies, employing advanced analytical methods, and conducting cutting-edge molecular and cellular model studies. Their objective is to identify molecular mechanisms and novel biomarkers associated with complex diseases.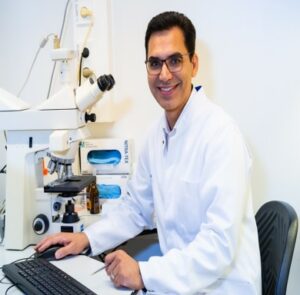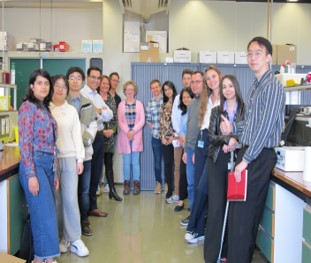 Through their research efforts, Dr. Ghanbari team have made significant discoveries regarding the potential role of numerous non-coding RNAs in the molecular pathways underlying neurodegenerative, cardiovascular, and various metabolic diseases. Additionally, they have demonstrated the impact of lifestyle factors on the epigenetic regulation of gene expression in these complex diseases. Furthermore, the outcomes of their multi-omics research have established connections between genetics, serum levels of metabolites, the gut microbiome, and a broad spectrum of age-related diseases.
Main Collaborators in
miRNA Research
Dr. Dehghan is a medical doctor and an epidemiologist. He studied Epidemiology at Netherlands Institute for Health Sciences (NIHES) and worked with the Rotterdam Study at the department of epidemiology, Erasmus MC in the Netherlands for more than 10 years. In 2016, he joined the Department of Epidemiology and Biostatistics at Imperial College London as an Associate Professor in cardiometabolic disorders. Dr Dehghan is working on the genetics of omics, in particular metabolomics, and applying Mendelian Randomisation (MR) approach to investigate causal determinants of complex traits and diseases including cardiometabolic disorders, dementia and cancers. He is a member of the steering committee of the Cohorts for Heart and Aging Research in Genomic Epidemiology (CHARGE) Consortium and has led or been involved in many genome-wide association (GWAS) studies. Since January 2020, he is also the director of postgraduate research at the school of public health, Imperial College London. (https://www.imperial.ac.uk/people/a.dehghan)
Rima is a research associate in the Molecular Epidemiology Group at the Department of Epidemiology and Biostatistics, at Imperial College London. She holds a medical degree from Gadjah Mada University, Indonesia, and MSc and PhD in Molecular Epidemiology from ICL. During her PhD, she was working on the role of microRNAs in complex disorders using extensive genetic, molecular, and clinical data in population-based cohorts, such as the Rotterdam Study and the UK Biobank. In particular, she was the main analyst of the genetic regulation, omics integration and disease association of microRNAs. (https://www.imperial.ac.uk/people/r.Mustafa)
Dr. Levy received a B.A. from the University of Pennsylvania in 1976 and an M.D. from Boston University School of Medicine in 1980. He then completed his residency in internal medicine at University Hospital, Boston and a research fellowship in cardiology at Brigham and Women's Hospital and Harvard School of Public Health. He joined the NHLBI's Framingham Heart Study in 1984 and became the Study's fourth director in 1994. Dr. Levy is also jointly a professor of medicine at Boston University School of Medicine and holds an adjunct faculty appointment at Harvard Medical School. He has been the recipient of many awards for his research accomplishments including two NIH Director's Awards and the American Heart Association's Population Research Prize in 2009, the AHA's highest recognition for research achievements in epidemiology. Dr. Levy is a fellow of the American College of Cardiology and American Heart Association, and he is also a member of the American Society of Hypertension and Heart Failure Society of America. Dr. Levy's main areas of research interest include the epidemiology and genetics of cardiovascular disease, with a focus on coronary disease, hypertension, and heart failure. He aims to merge the robust clinical and longitudinal data available from the Framingham Heart Study with the latest advances in genomic sciences to gain insight into the complex relations between complex cardiovascular traits and the onset of heart disease.   (https://irp.nih.gov/pi/daniel-levy)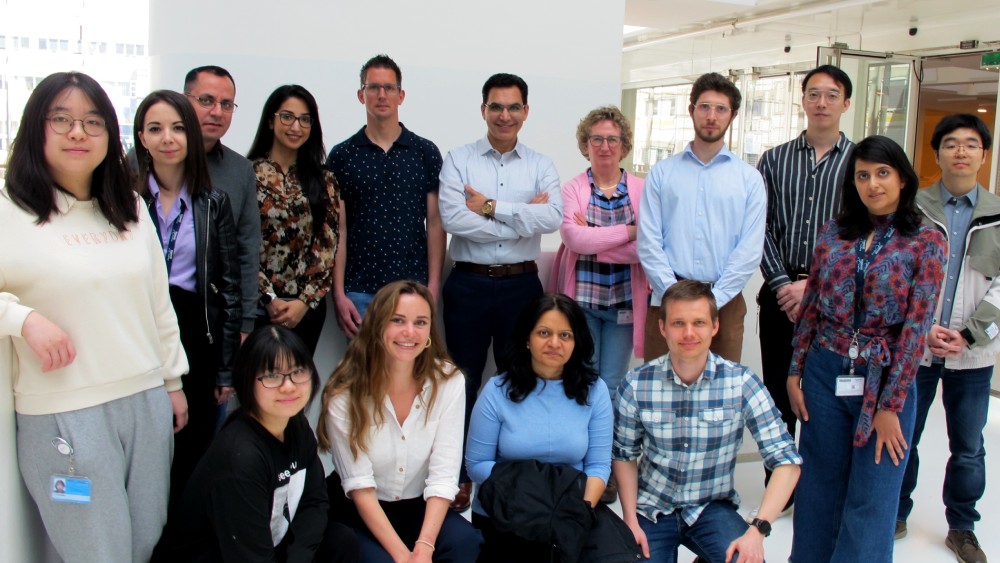 on These Social Media or Websites